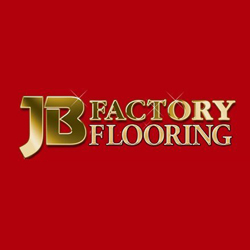 Sales Associate Flooring Showroom
Saint Petersburg, FL
JB Factory Flooring has been in the consumer and commercial flooring industry for over 30 years. Home remodel projects are on a rise and our St. Petersburg showroom is in need of additional sales people. If you have sales experience, and you like talking with people about their home remodel projects, we would love to interview you!

JB Factory Flooring is a family owned and operated company with 3 locations in Florida. If you have a successful track record as a sales person, we are willing to teach you about the flooring industry and build your knowledge on wood, laminate, vinyl, tile, porcelain, stone, carpet, padding, and the wide assortment of rugs. We sell flooring that is in stock, custom order, and have a large assortment of area rugs in stock! You will work at the JB Flooring Showroom, all sales will be done in the store, no in home sales calles necessary!

You will have the option to choose a compensation structure. We offer either a daily pay structure or a commission with a draw option that has a generous commission percentage. Our average new sales team member averages between $5k - $6k take home pay a month.

We have consistent consumer marketing in place to draw people to the St. Petersburg JB Flooring Showroom. And holiday season always sees a spike in business as people get their homes ready for visitors and parties!

Apply now and our management team will be calling you to set an interview!
Minimum High School Diploma or Equivalent
**Must be good with a calculator and math - we will show you the calculations for square foot and carpet roll length etc.
Consumer or Retail sales experience with minimum 2 years experience.
Customer service experience with minimum 1 year customer facing / in person interaction.
Work experience in the textile industry, flooring, or interior design and decorating a plus!
Engaging Personality that enjoys matching products to customers needs (also known as selling!)
Positive and Solution Driven Mentality
Punctual
Organized
On a day to day basis you will be:
Assisting customers with flooring design and material selections
Educate customers on product differences
Building and managing long-term customer relationships to generate referrals and returning customers
Schedule measuring service for your orders
Be the point person for your customer with coordinating the installation and delivery dates
Pursue and close all leads and estimates
Achieve your personal sales goals that are in line with your earning goal
A history of demonstrated success in sales and/or customer service
Outstanding verbal and written communication skills
Excellent listening skills and ability to offer solutions or relevant recommendations
Interest in decor trends and materials on the market for home remodels
A positive, can-do attitude and desire to exceed expectations
Minimum 40 hour scheduling, you may make showroom appointments with returning customers as needed to close a bid.
JB Flooring Showroom hours are 9am - 6pm:
Monday
Tuesday
Wednesday
Thursday
Friday
Saturday
Closed Sunday
14293